Elderflower production
Elderflower is one of the main plants in Søbogårds production site in Kakani. The elderflowers are used for production of juice which is mainly used for the production of organic icecream.
Kakani Guesthouse
The Kakani organic production site also has the possibility for guests to stay a few nights and enjoy the nature and maybe learn more about the organic production at the place.
Booking should always be done through the Gamcha Guesthouse in advance.
Gamcha Farm is the origin of organic farming in Nepal. Today it works as a training centre and guesthouse for anyone who has interest in organic farming and living.
Stay at the heart of a Danida Project
:
Gamcha Farm came to us by chance, we will share that story with you when visiting...as we are willing to share our experience of the place with candor and sincerity with everybody who are interested, and particularly in telling about the many ups and downs there inevitably are in Nepal for such a Danish-supported project. Experience Nepal in a different way; come and visit us and stay at our Guesthouse. You will gain an insight into cultural differences and development in a fragile developing country. You are welcome to lend a hand with the organic farming and you can learn from or contribute to the project with your experience and expertise.
Welcome to organic taste impressions,
- and organic cultural experiences at Søbogaard, Nepal.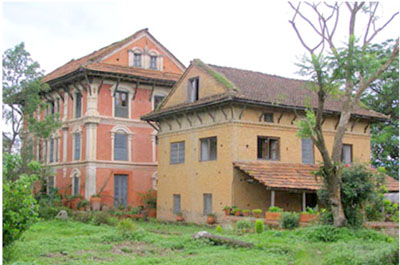 Subcategories
Søbogård Nepal Organic

Søbogård Nepal

(please note that the site is under construction, everything contained here is just test-not the real)

Stay at the heart of a Danida Project:
Gamcha Farm came to us by chance, we will share that story with you when visiting...as we are willing to share our experience of the place with candor and sincerity with everybody who are interested, and particularly in telling about the many ups and downs there inevitably are in Nepal for such a Danish-supported project. Experience Nepal in a different way; come and visit us and stay at our Guesthouse. You will gain an insight into: cultural... (read more)